Luis Suarez leads Barça to 2-1 come-from-behind win over Almeria
EFE
The Catalans, who had a lot on the line Saturday after losses to Real Madrid two weekends ago and to Celta Vigo last Saturday, came away with three points despite an unconvincing performance.
Barcelona then kept pressing in search of the go-ahead goal, but a header by Messi that would have tied him with Telmo Zarra as the all-time La Liga scoring leader hit the crossbar in the 78th minute..
After the intermission, however, Barcelona took full control of the match thanks to the presence of Suarez and Neymar.
Suarez and Brazilian star striker Neymar sat the bench during the first 45 minutes of the match at Juegos Mediterraneos stadium in this southern city, but they made their presence felt after coming on as replacements for Pedro and Munir El Haddadi, respectively, at the start of the second half.
Valencia and Atletico Madrid also will have the opportunity to move back ahead of Barcelona when they take on Athletic Bilbao and Real Sociedad, respectively, on Sunday.
The Blaugrana paid for their ineffectiveness a short while later, when Congolese forward Thievy Bifouma broke free on the counter-attack and beat Barcelona goalkeeper Claudio Bravo with a left-footed strike in the 36th minute.
The Catalans then stumbled their way through the rest of the first half, showing little creativity against a defensive-minded Almeria club that had a huge upset in the works.
Barça had a chance to open the scoring in the first half but Almeria net minder Ruben stopped a couple of shots by Lionel Messi in the eighth minute and a header by the Argentine super-striker in the 27th minute clanked off the crossbar.
In the 60th minute, Suarez hit the crossbar with a right-footed shot off a corner kick, and 12 minutes later the Uruguayan set up Neymar for a strike at close range that evened the contest.
The win put Barcelona back on top of the league standings with 25 points, but Real Madrid, which has 24 points, can leapfrog the Catalans and reclaim the top spot with a victory Saturday night against Rayo Vallecano at Santiago Bernabeu Stadium.
Luis Suarez assisted on two late goals as FC Barcelona rallied from a first-half deficit to defeat Almeria 2-1 in La Liga action on Saturday.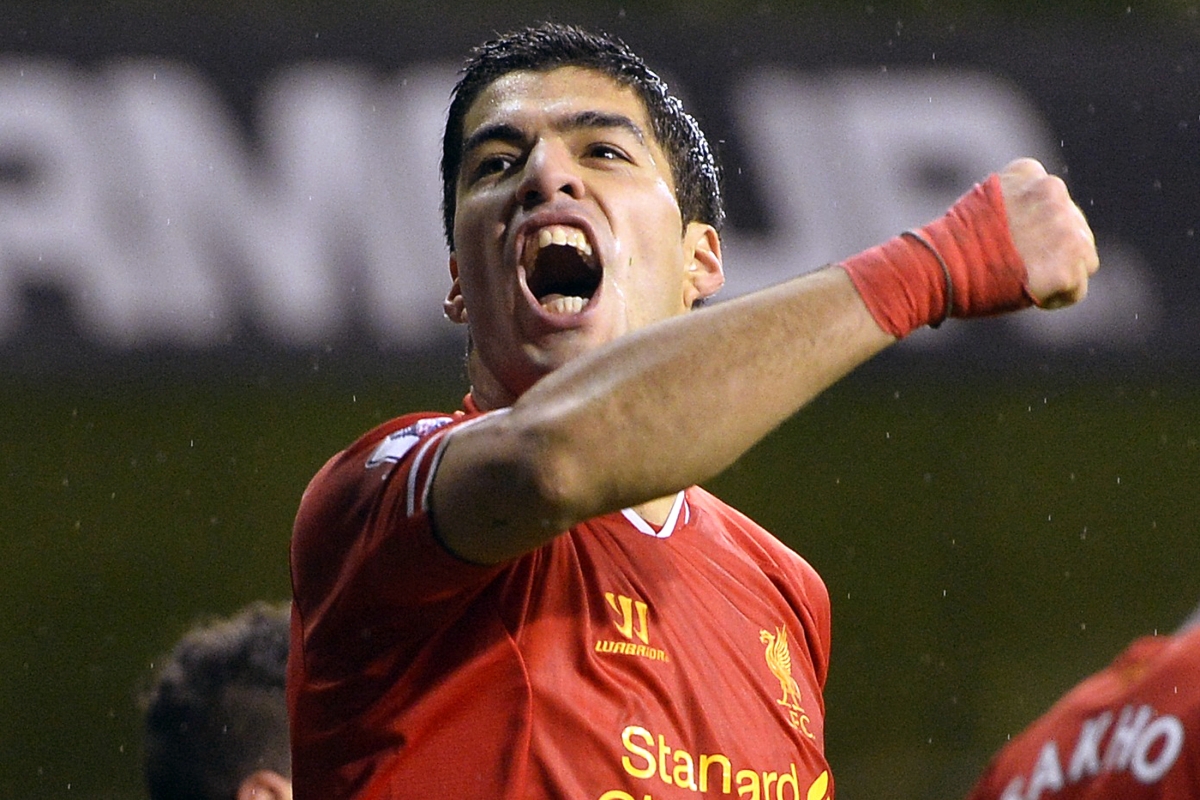 jmt/mc
Plenty of time remained on the clock, however, for Barcelona, which got what would prove to the game-winning goal three minutes later when Jordi Alba received a cross from Suarez and slotted home a left-footed shot from very close range.
Almeria, for its part, remains near the bottom of the league table with nine points